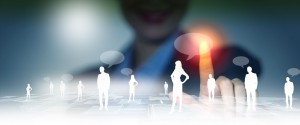 Dr. Michael Kanter, Sarasota, FL
MMD has provided all of the innovations to my practices for many years. They make me be in touch with modern technology as it becomes accessible and help in development, buy-out, and accomplishment. MediaDent software is the power that has pushed me to construct a $1.5M practice and still operate 4 days a week.
Dr. Lewis Brown, Atlanta, GA
I haved made a difference from utilizing MediaDent Practice Management for many years. Our practice had a lot of foreboding about clinical applications and digital imaging. Our MMD Representative has helped us with the adjustment of digital scheming, digita x-ray sensors, and recently the adjustment of our digital panorex; the first to find the decisions for diagnostics to let us arrest applying FMX raw.
Dr. Terry Alford, Bradenton, FL
I substitutes my unfashionable software with MediaDent several years ago. The full fusion of the business and clinical transactions has been a inauguration to our busy practice as well as My Canadian Pharmacy utilization. We have a lot of toiletry cases. I couldn't put the beleif how easy it was to be ready and present a case with MediaDent. Their coach councellors do it all, not just educate you to put the buttons.
Dr. James Reilly, Atlanta, GA
I go way back with the MDM group. They arranged my first intraoral cameras many years ago. When I understood that my suddenly strengthening multi-dentist practice was not receiving what it demanded from our practice arrangement software, we developed everyone on the market and selected MediaDent. What a divergence! Since that time we have negotiated clinical charting, digital imaging, and theirscientific breakthrough is digital pan technology. The patients admire it. I admire it because it's keeping us the norm of two hygiene equipment a day in time and I don't have to purchase and support a sack full of digital sensors!
Dr. Franklin May, Pensacola, FL
My practice has been in the same area for nearly 40 years. After observing MediaDent's full office decision at a dental event I made up my mind that it was time to transfigure our ancient software with a modern solution. This system makes me be informed about 'where we are going, not just where we have been', whether I am at the office, home, or on vacation in Hawaii. MMD didn't just release us software, their arrangement is always ready to call me to argue challenges and offer strategies to enhance my practice.
Dr. Robert Wolf, Beachwood, OH
I first heard of MediaDent from a friend. After overviewing the software with one of their councellors I understood that this was the software platform I demanded to construct my multi-office group. What I didn't wait was the hands on method their arrangement creates with its clients, before and after the sale. I have been in common practice for many years. This is the first company I have ever come in contact with that I could name their arrangement direct to argue thoughts and solutions.
Dr. Michael Huber, Ft. Pierce, FL
Our South Florida practice was conducting very well. Initially, I didn't see a need to change software. My provision rep. had always cared of me. That attention altered after an initial disscusion with a member of MMD arrangement. Since arrangement of the MediaDent solution my practice has grown 20%. They are in constan connection our team, training, assaying, and fostering us toward our objections.
Dr. Emmanual Gambacorta, Buffalo, NY
I was on the Premier for DOS system for years. I expected and expected for Premier to appeal the old-fashioned concerns that were present in their system and to go forward. After 2 years of expecting I had to change and I selected MediaDent. I wish I could claim that the replacement to a Windows® based system was effortless. It was not!
I run a large practice with 9 different providers and patient base of over 30,000. Most Windows® grounded systems couldn't even come in touch to appealing my demands. We implemented MediaDent and there was a definate learning curve. I was bombarded with staff frustrations and to be honest I would have thrown the whole thing out if it weren't for one thing. The staff at MediaDent Practice Management never stopped helping me through all my hurdles.
They were always there to hear my concerns and they actually did things to help. Their network staff flew to my aid in Buffalo and we all worked together until we got it right. The Engineering staff made changes to the core program to fit my specific needs and always took my problems to heart. I don't believe any other company would have treated my staff and I with the attention and concern we all received. When I hire new staff personel the first thing I do is send them to Atlanta for training. We have all had to make the commitment and take the bull by the horns and are sincerely fortunate to have a partner like MediaDent Practice Management to lead us into the future.