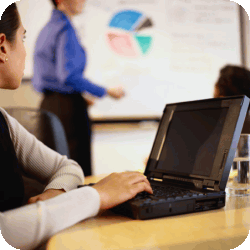 What suitable method to know more about your software than it will happen within a group of your peers. Exchanging in the studying trails with other offices that possess the same general objections, you and your employees will get benefit from the connection. You observe and listen to the points from a various points of view – outside of your office.
Our workshop coachings are created to let enough time be introduced to the other visitors and search for methods to utilie the software that you might not have possesses in the previous working activity. Of course our workshops are complete of compartmentalized coaching meetings and experiences, so all of your time is worth spent.
Workshop coachings are supplied for a diversity of themes. To benefit form the most of your time, and your employees's time, we supply multifold meetings conducting synchronously. Themes are rehearsed at various times over the day, so you can plan your time to meet your demands.
Whether you are in demand of renew "basic coaching" for old and new employees or you are prepaired to go to the more promoted opportunities of MediaDent, we have what you demand.